Investing in global
and emerging markets
… with less risk
Date: Thursday, January 18th, 2018
Time: 4:00 p.m. (EST)
Register for this webinar to learn how your clients
can invest in dynamically managed global and emerging markets without sacrificing risk management.


Can't make it?
Register anyway, and we'll send you an encore presentation.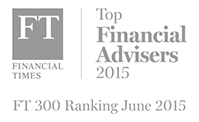 6-time recognized
Inc. 5000
Fastest-growing
Private Company
PAST PERFORMANCE DOES NOT GUARANTEE FUTURE RESULTS. Inherent in any investment is the potential for loss as well as profit. A list of all recommendations made within the immediately preceding twelve months is available upon written request. Please read Flexible Plan Investments' Brochure Form ADV Part 2A carefully before investing.