Want to learn more? Download the Marketing Kit!

Complete the form to download the Principled Investing Marketing Kit. The Marketing Kit includes a presentation and brochure on the benefits of principled investing and our risk-managed solutions, the 5 myths about principled investing infographic, and more.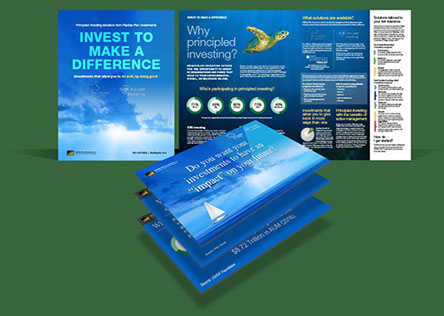 LEARN ABOUT THE
5 MYTHS BELOW

Principled investing is here to stay
Over

trillion

Ignoring this growing movement could cost you business.

Interest in principled investing is on the rise, driven by women and young investors
MYTH #3
IT'S A NICHE MARKET
The appeal of principled investing has broadened as organizations and investors realize that
principled investing is not only good for the world, but also good for business

. Women and younger investors are driving this rise in interest.

Women
Men
Millennials
Gen X
Baby Boomers
MYTH #5
PRINCIPLED INVESTING STRATEGIES AREN'T SOPHISTICATED
Principled investing solutions from Flexible Plan
Our principled investment strategies use cutting-edge technology to seek superior returns, manage for risk, and adjust to the market to allow investors to participate during strong market growth and provide protection during downturns.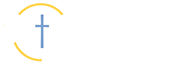 Uses funds designed to invest in socially responsible companies. These funds examine both the company's fundamental financial performance and its ESG practices.

Uses funds designed to invest in organizations whose products and services align with traditional Christian values. These funds screen out companies involved in activities that are against Christian teachings, such as gambling and alcohol.
BONUS: FLEXIBLE PLAN'S GIVE BACK PROGRAM
Both of Flexible Plan's principled investing solutions allow your clients to give back 10% of our net advisory fees collected for these strategies to a charity the client designate.
1. US/SIF Foundation. 2016. The Forum for Sustainable and Responsible Investment. http://www.ussif.org/files/SIF_Trends_16_Executive_Summary(1).pdf
2. US/SIF Foundation. 2014. Report on U.S. Sustainable, Responsible and Impact Investing Trends. http://www.ussif.org/Files/Publications/SIF_Trends_14.F.ES.pdf
3. University of Oxford and Arabesque Partners. 2015. From the Stockholder to the Stakeholder. http://www.arabesque.com/oxford
4. Carol Flammer. 2013. Does Corporate Social Responsibility Lead to Superior Financial Performance? https://papers.ssrn.com/sol3/papers.cfm?abstract_id=2146282
5. Global Impact Investing Network. 2016. The 2016 Annual Impact Investor Survey. https://thegiin.org/assets/2016%20GIIN%20Annual%20Impact%20Investor%20Survey_Web.pdf
6. U.S. Trust Bank of America Private Wealth Management. "2015 U.S. Trust Insights on Wealth and Worth Survey." http://www.ustrust.com/publish/content/application/pdf/GWMOL/USTp_ARTNTGDB_2016-05.pdf

Financial advisors have been slow to embrace principled investing, in part because of the following myths. But with demand increasing, it's time for advisors to confront these myths or risk being left behind.
PRINCIPLED INVESTING
Help your clients achieve their financial goals in a way that delivers a long-term, positive impact on the world.


MYTH #2
IT SACRIFICES
PERFORMANCE
Research shows that organizations that adopt solid ESG practices reap better operational performance.
3
The incorporation of corporate social responsibility proposals leads to increased shareholder value.
4

Investors do not need to trade return for impact
Faith Focused Investing excludes companies involved with:
For A Better World includes companies committed to:
Practices that promote clean air/water/energy


Practices that promote human rights and labor standards


Solid corporate governance and ethics
Adult entertainment


Alcohol & Tobacco


Abortion
"Doing good" and "doing well" don't have to be mutually exclusive
MYTH #4
IT DOESN'T ACTUALLY MAKE A BIG IMPACT
Principled investing allows clients to invest in funds that embody their social and religious beliefs. By supporting these organizations, investors use their dollars to encourage and discourage certain practices.
Our principled investing strategies invest in funds committed to screening for behaviors that include, but are not limited to, the following: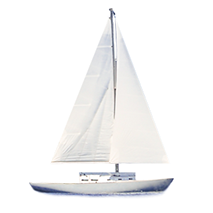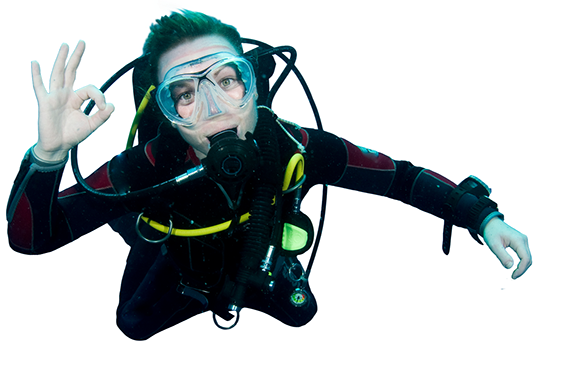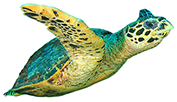 PAST PERFORMANCE DOES NOT GUARANTEE FUTURE RESULTS. Inherent in any investment is the potential for loss as well as profit. A list of all recommendations made within the immediately preceding twelve months is available upon written request. Please read Flexible Plan Investments' Brochure Form ADV Part 2A carefully before investing.