LEARN ABOUT THE
5 MYTHS BELOW

Principled investing is here to stay
Over
Value of sustainable, responsible, and impact investments.
1
Polled managers who incorporate environmental, social, and governance (ESG) investing because of client demand.
2
Ignoring this growing movement could cost you business.
MYTH #3
IT'S A NICHE MARKET
Interest in principled investing is on the rise, driven by women and young investors

The appeal of principled investing has broadened as organizations and investors realize that
principled investing is not only good for the world, but also good for business

. Women and younger investors are driving this rise in interest.
Percent of surveyed adults who think social and environmental impact is important to investment decisions:
6
Women
Men
Millennials
Gen X
Baby Boomers
MYTH #5
PRINCIPLED INVESTING STRATEGIES AREN'T AS SOPHISTICATED AS OTHER STRATEGIES
Principled investing solutions from Flexible Plan Investments
Our principled investment strategies use cutting-edge technology to seek superior returns, manage for risk, and adjust to the market to allow investors to participate during strong market growth and provide protection during downturns.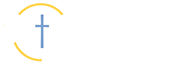 Uses funds designed to invest in socially responsible companies. These funds examine both the company's fundamental financial performance and its ESG practices.

Uses funds designed to invest in organizations whose products and services align with traditional Christian values. These funds screen out companies involved in activities that are against Christian teachings, such as gambling and alcohol.
BONUS: FLEXIBLE PLAN'S GIVE BACK PROGRAM
Both of Flexible Plan's principled investing solutions allow your clients to give back 10% of our net advisory fees collected for these strategies to a charity the client designate.
1. US/SIF Foundation. 2016. The Forum for Sustainable and Responsible Investment. http://www.ussif.org/files/SIF_Trends_16_Executive_Summary(1).pdf
2. US/SIF Foundation. 2014. Report on U.S. Sustainable, Responsible and Impact Investing Trends. http://www.ussif.org/Files/Publications/SIF_Trends_14.F.ES.pdf
3. University of Oxford and Arabesque Partners. 2015. From the Stockholder to the Stakeholder. http://www.arabesque.com/oxford
4. Carol Flammer. 2013. Does Corporate Social Responsibility Lead to Superior Financial Performance? https://papers.ssrn.com/sol3/papers.cfm?abstract_id=2146282
5. Global Impact Investing Network. 2016. The 2016 Annual Impact Investor Survey. https://thegiin.org/assets/2016%20GIIN%20Annual%20Impact%20Investor%20Survey_Web.pdf
6. U.S. Trust Bank of America Private Wealth Management. "2015 U.S. Trust Insights on Wealth and Worth Survey." http://www.ustrust.com/publish/content/application/pdf/GWMOL/USTp_ARTNTGDB_2016-05.pdf